GOOD ENERGY FROM EPV HOLDING
Interview With Martin Urban, Ceo Of Epv Holding

EPV Holding designs, builds and manages renewable energy investments. He answers the question of how to create a profitable business while pursuing the mission of supporting environmental protection.
– odpowiada Martin Urban – Prezes Zarządu.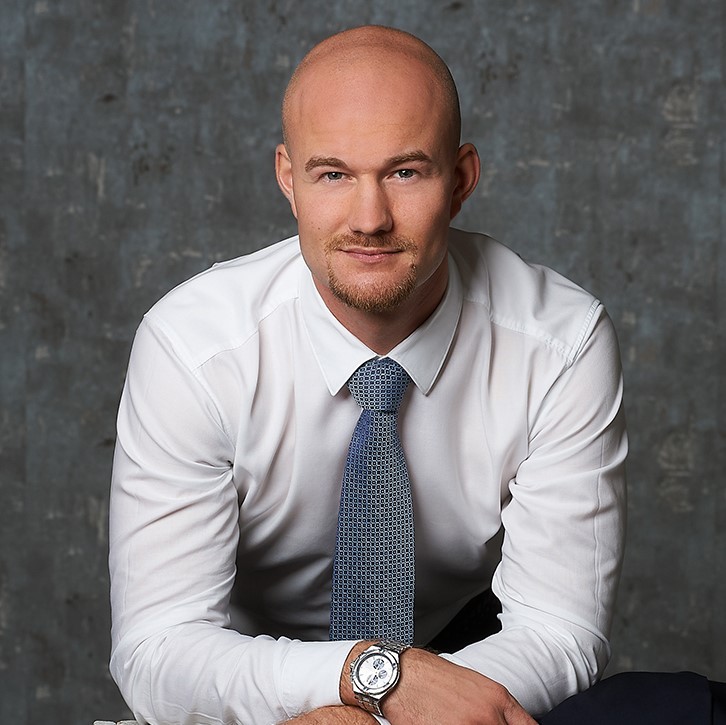 How would you describe the activities of epv holding in a few sentences?
Martin Urban: We are in the business of investing in the future. Both metaphorically and in a very practical sense. We create very attractive opportunities for european investors to multiply their capital. Our investments in photovoltaic farms contribute to environmental protection. In short, "we care about good energy!"
It sounds great, but how is it done in practice?
It sounds great, but how is it done in practice? EPV Holding creates and acquires photovoltaic farm projects, enriches them (e.g. by participating in RES auctions or by preparing PPA contracts), provides financing and full technical and legal services, which are necessary to realize this type of investments. We build not only single photovoltaic farms, but also large-scale solar parks with a capacity of several MW.
What makes you different from your competitors?
Like an architect who designs houses for individual customer needs, we create individual investment solutions tailored to the needs of our customers and, in the near future, also for financial institutions by supporting them in the preparation of investment structures based on RES. EPV Holding is all about Energy, People and Value generating benefits for our investors, customers, business partners, employees, energy consumers and the environment. Thanks to the high competence of our employees - experts in financial investment management and with experience in the construction and management of solar PV power plants - each of our projects generates high returns on investment, with annual returns of up to several percent! We are also distinguished by the constant transfer of know-how between the German and Polish markets, which is an important factor in the dynamic development of the photovoltaic industry. In terms of building trust and providing security for investments in the construction of photovoltaic farms in Poland.
And how are these ambitions measured in megawatts already planned for the construction of solar power plants?
The best way to find out is to ask our business partner 4Max Group, a developer of solar power plants, with whom we have contracted to build solar power plants with a total capacity of 30 MW since the beginning of 2021. This fits perfectly with our strategy to deliver 500 MW to the market in 5 years and I can assure you that this is not our last word. In the coming weeks, one of our companies will issue non-public bonds and once we verify the effectiveness of this form of capital raising, it will probably become one of the main sources for financing our solar power projects.
Let's ask, what does 4MAX say about this strategic cooperation?
"Cooperation with Holding EPV has a strategic dimension for us and has been designed to maximize the potential of our companies. The 4MAX Group provides comprehensive services in the process of building photovoltaic farms, from the idea of ​​building a solar power plant in a given location, through all stages of its design, connection to the power grid and then management of electricity sales. The EPV Holding allowed us to significantly expand the scale of our operations. Thanks to experience in acquiring and cooperating with domestic and international investors, both individual and institutional. This cooperation allows us to finance many projects at the same time, including the construction of large-scale photovoltaic power plants. "
- emphasizes Arkadiusz Frukacz - General Director in the 4MAX Group.
Is there anything i have not asked about that deserves to be highlighted in the media?
Is there anything I have not asked about that deserves to be highlighted in the media? Our activities to this date, including those of the Management Board of EPV Holding, have been noticed and appreciated in the European market. I am very pleased to inform you that EPV Holding is nominated for the Made in Poland 2021 award. The nomination is an official confirmation of our participation in the programme of the Polish Entrepreneurship Agency. It is a great pleasure for us to be a participant of the II Congress Made in Poland 2021, which will be held on July 1-2 in Berlin. Taking advantage of this opportunity, I would like to invite everyone interested in investing in green energy to take part in this event. Of course, I would particularly like to encourage you to meet and discuss during the panel "Poland - the land of green revolution", in which we will actively participate. I hope to see you soon in Berlin!
Interview with Norbert Palusiński